isn't he fab! A special shout out and thank you go my friend sanjay. (Though he mostly knows my friends debra and ben, i sincerely hope he doesn't object to me calling him that as well) He's very skilled when working with dealers, and he's not a waffler! no wishy washing from him! (it's a good foil those of us with fold-like-a-lawnchair tendancies).
This is the first car for which i've ever really done research, test driving, comparison shopping, and consumer reports investigation. It's also the first one where i did all the appropriate research on credit scores, interest rates and so forth. I did a fair amount of searching around dealers and all, and then found the car that was within my budget, yet was also within my expectations on looks.
I traded in the trusty space pod;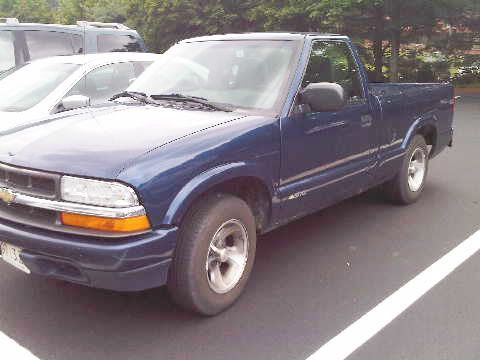 and while the space pod was indeed trusty, it was close to the edge of his life- i don't believe he would have survived another winter. No, that's not true, he would have survived, but using him was no longer comfortable. the heater had gone, and the radio was beginning to crap out; so driving him was unpleasant. structurally, and mechanically, once the brakes were replaced (which was simply a wear and tear repair- not a fault of the car), he would have been good to go, if you don't mind being cold, with nothing on the beatbox. No, after ten years, and 140,000 miles it was ok to trade him in. (
~sniff!
)
The super black is indeed super, i love it so very much! it goes like the clappers, handles like it's on rails and goes 450 miles on a single tank! i won't even mind sending the car payment every month and really, that's the best thing. if you've gonna have a car payment, you should love the car.